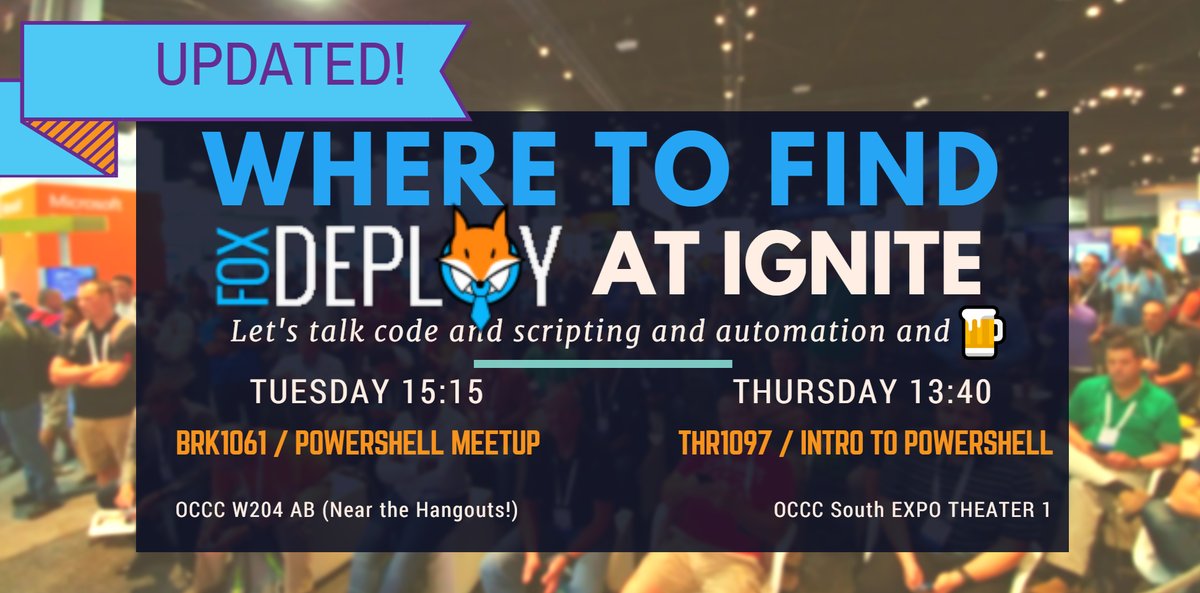 I'm speaking at Microsoft Ignite again this year!  Come find me at the PowerShell Community Meetup and the Intro to PowerShell sessions to talk code, scripting, OSD, automation or beer!
Here are the links to my sessions
Tuesday, 3:15 PM, Microsoft Ignite PowerShell Meetup - BRK 1061 - OCCC West Hall, 204 AB.
Thursday, 1:40 PM, Microsoft Ignite Intro To PowerShell - OCCC South Hall, Expo, Theater 1
I've got a backpack full of PowerShell and DSC Girl stickers, and look forward to meeting you!