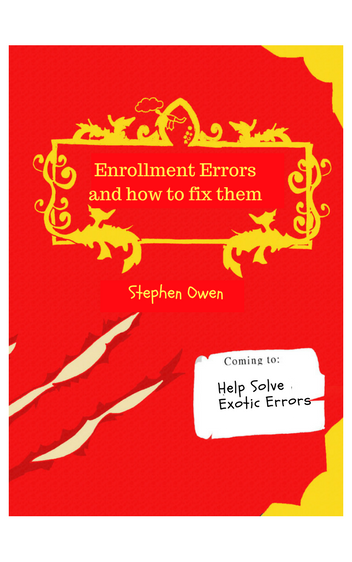 Over the course of this many month Air-Watch MDM project I've been conducting, I have run into WAY more than my fair share of MDM enrollment related issues. Troubleshooting MDM issues presents a whole new set of difficulties, because where SCCM provides glorious log files with tons of community engagement and answers, MDM gives you hard to locate Windows Event logs. Every SCCM error code is meticulously documented on the web, where MDM errors give you this result
Continue Reading...
---
Today at the FoxDeploy Global Headquarters in Marietta, Georgia, we counted down to a very special milestone here! 1 MILLION HITS! In this post, we'll take a quick look back at some of the history of the site, what I've learned, some hard knocks and some of the fun to look forward too!
Continue Reading...
---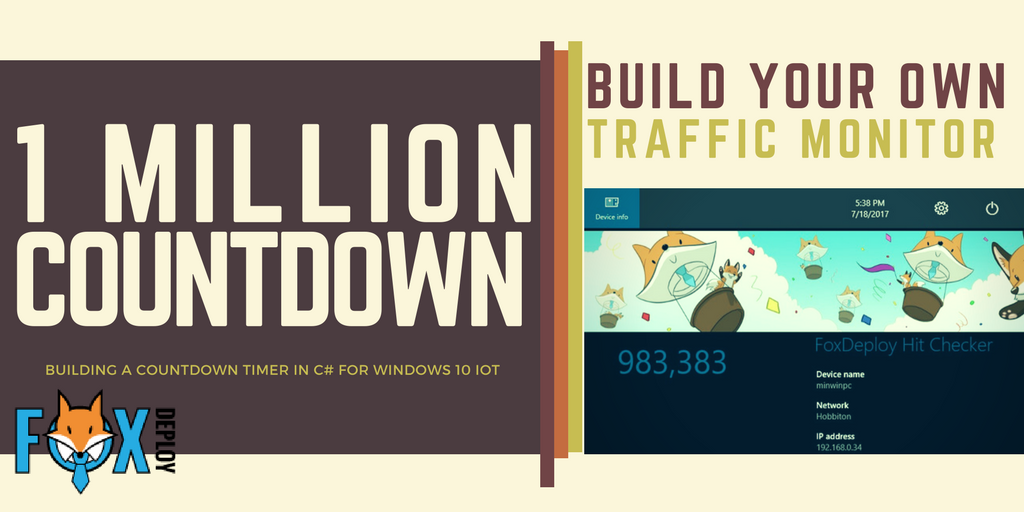 In this post, we will take our code and port it over to run on .net core, and hook up the results to the GUI. Stick with me here, and by the end you'll have a framework you can modify to list your Twitter followers, your Facebook Feed, or monitor your own blog stats as well.
Continue Reading...
---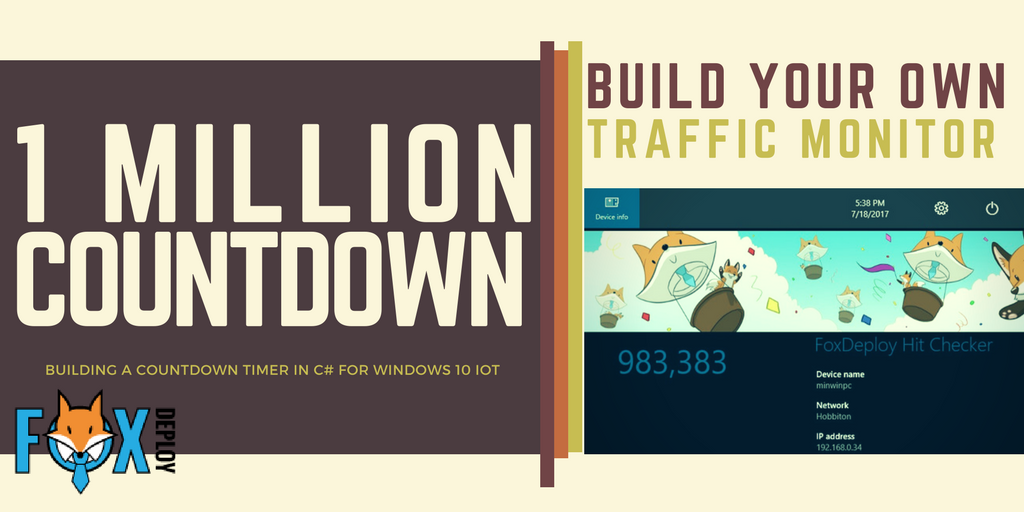 We're counting down here at FoxDeploy, about to reach a traffic milestone (1 Million hits!) , and because I am pretty excited and like to celebrate moments like this, I had an idea...let's get in WAY over my head and make a Windows IoT Traffic tracker
Continue Reading...
---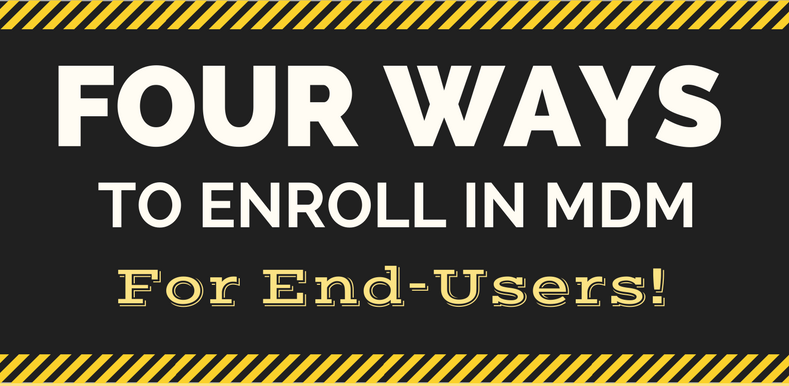 In this post we will dig further into the options available to us to deploy a Provisioning Package with the goal of allowing for silent MDM Enrollment and Silent application of a provisioning package!
Continue Reading...
---

In this post, I'll outline my own such PowerShell adventure, and show you the tools I used to come out the other side with a working solution. We'll meet in basecamp to prepare ourselves with the needed gear, plan our scaling strategy and climb the crags of an unknown PowerShell module. We'll belay into treacherous canyons, using our torch to reveal the DLLs that make Windows work, then chart new ground using DotPeek and eventually arrive on the summit, victorious and armed with new tools.
Continue Reading...
---