Hi all,
Don't be a dummy, use the fantastic tools built-in to Hyper-V 2012 to make it easy to migrate your VMs onto new storage or over to a new host.  Never mess with copying .vhdx or configuration files again.
I rebuilt my storage in my test lab, making use of Storage Tiering in Storage Spaces to pool two 64 GB SSDs and one 1.5 TB HDD to get the best of both high-speed read and writes and bulk storage without needing to move my files around manually.  The tiering aspect of Storage Spaces will detect which files are most used and then automatically merge them into the faster speed SSD from bulk, how cool is that!
Continue Reading...
---
Since I've rebuilt my home testlab as a Server 2012 R2 box, I've been unable to connect to my companies VPN, which has caused me a world of…well, minor inconveniences. This will not do!
The message I would get upon connection was:
Continue Reading...
---
I ran into an issue at a client in which dozens of systems were not replicating their PKI key data up the hierarchy, thus causing the Central site to trigger critical alerts while processing the Data Discovery, Software Inventory and Hardware inventory records from these clients every night.  This bugged me, and I wanted an easy way to track down these systems.
The Error ID is 682.
Continue Reading...
---
From time to time, you may need to make a new WIM file in SCCM with MDT integration, and run into this nasty error message.
Oh no, things are never good when you're getting raw Stack Trace data back in an error screen!
Text:
Started processing.

Creating boot image.

Error while importing Microsoft Deployment Toolkit Task Sequence.

System.ServiceModel.FaultException: The server was unable to process the request due to an internal error.  For more information about the error, either turn on IncludeExceptionDetailInFaults (either from ServiceBehaviorAttribute or from the <serviceDebug> configuration behavior) on the server in order to send the exception information back to the client, or turn on tracing as per the Microsoft .NET Framework 3.0 SDK documentation and inspect the server trace logs.

Server stack trace:

at System.ServiceModel.Channels.ServiceChannel.ThrowIfFaultUnderstood(Message reply, MessageFault fault, String action, MessageVersion version, FaultConverter faultConverter)

at System.ServiceModel.Channels.ServiceChannel.HandleReply(ProxyOperationRuntime operation, ProxyRpc& rpc) 

Reason : Through the process of creating a new WIM file, SCCM will test for write permissions to the output directory (UNC path) using your credentials.  If you don't have write permission to the root of the share, this process will fail.  I've seen this happen where a new user ID isn't setup with the same permissions as the original user, thus causing the failure.
Resolution : Temporarily give the 'Everyone' group 'Full Control' levels of permission for the root of the location at which you're trying to create your new WIM image.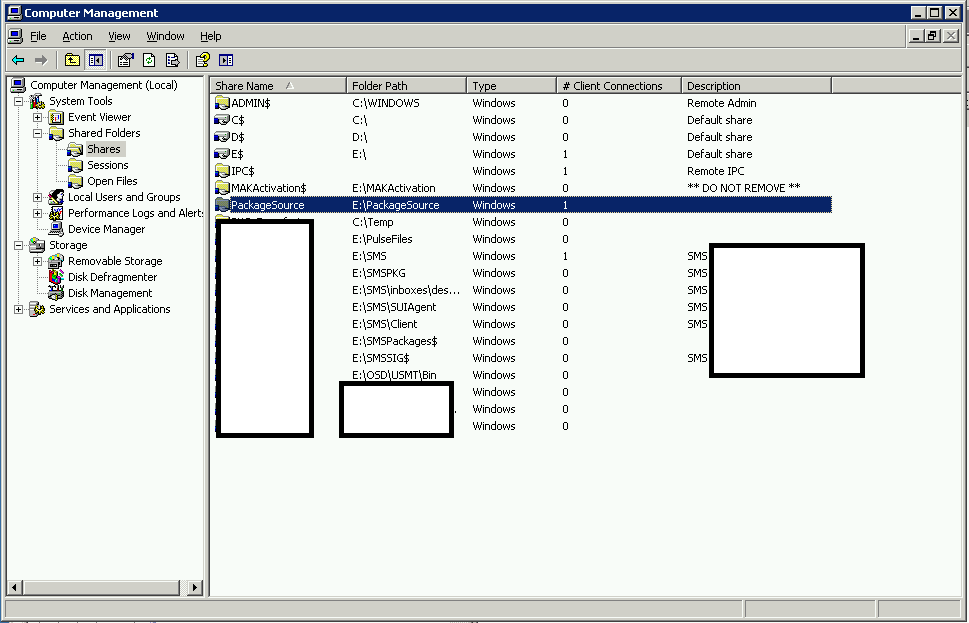 Use Server Manager to set the share permissions.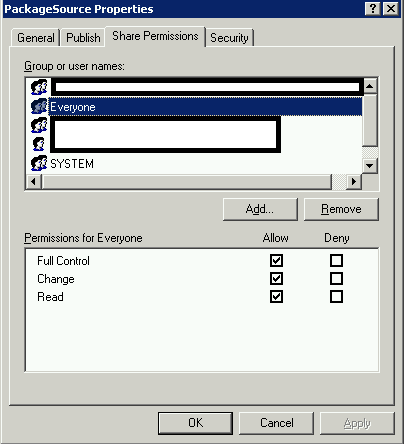 Keys to the kingdom level access to everyone, I love it!
So, If for instance you were making your new WIM file at \\servername\Images\2013Q4\boot.wim then you would go to the .\Images share in server manager and grant the permissions there.  I have not tested it yet, but I believe you could get away with giving only the computer account Full Control permissions to the share instead.
Don't forget to remove the permissions after the fact!
Continue Reading...
---
I ran into an issue at a client in which the person who setup their SCCM infrastructure left and I needed to determine which version of WinPE we using for our Task Sequence.
You can see the WinPE OS version under Computer Management\Operating System Deployment\Boot Images\Boot Image Name, Properties, but that doesn't really tell you which version of Windows PE you are using, and you might need to know that from time to time.  For instance, if you're using Dell or HP's Driver CAB files, they are distributed based on WinPE version for underlying OS compatibility.
Continue Reading...
---
Ever wonder what the Windows Network Connection icon means in your status bar? Read on to find out!
Continue Reading...
---